Children's Film Club
Enjoy Children's Film Club on the last Sunday of each month at The Soho Hotel.

Tickets include a buffet brunch followed by the children's movie of the week in the luxuriously appointed state-of-the-art screening room.

Tickets: £25 per person including buffet brunch for children and adults, as well as popcorn and drinks. £15 per person for the film only.

Buffet served from 10am and the film starts at 10.30am. All children must be accompanied by an adult and all adults must be accompanied by a child.
The Addams Family (2019)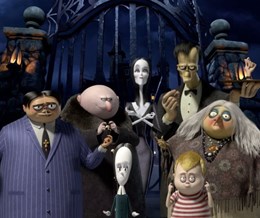 Sunday 31st October - 10:30am
Halloween Special: The Addams Family (2019)
The eccentrically macabre family moves to a bland suburb where Wednesday Addams' friendship with the daughter of a hostile and conformist local reality show host exacerbates conflict between the families.
~ Fancy dress welcome! ~
Make an email booking
Ron's Gone Wrong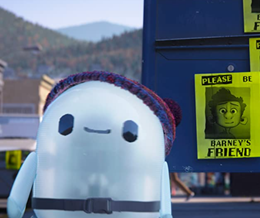 Sunday 28th November - 10:30am
Ron's Gone Wrong
The story of Barney and Ron, his walking, talking, digitally-connected device. Ron's hilarious malfunctions set against the backdrop of the social media age, launch them into an action-packed journey in which boy and robot come to terms with the wonderful messiness of true friendship.
Make an email booking