At Firmdale Hotels no two rooms are the same, although you will find Kit's signature mannequin placed in all of our bedrooms, this is a practical addition for guests to hang their overcoats on, but it also gives an opportunity to include more pattern and colour.

Stunning hand applique design using Japanese kimono fabric and design studio fabric on a 100% linen soft grey fabric, complimented with Skirt made from Kit's Hot Pink Bookend fabric

Our handmade mannequins, are made to order and are created using traditional British craftsmanship dating back 100 years, with a sustainable papier-mâché base made of recycled and FSC approved materials.

Please contact us on 020 7907 4040 for delivery outside of the Uk or the Usa , for a shipping quote.

Size

Width 370mm

Depth 230mm

Height of bust 800mm

Adjustable stand

Lead-time : 8-12 weeks

Returns:
If you are in any way unsatisfied with your order we will be happy to offer an exchange, refund or replacement on all item(s) returned to us within 30 days of the date of receipt of goods assuming they are in their original, unopened and unused condition.

Delivery costs and estimated delivery time:
UK mainland - Excluding ROI and Channel Islands £50.00
USA - £195.00

Estimated delivery times for the Mannequins is currently 4 weeks

For deliveries outside of the UK mainland or USA please contact 020 7907 4040 to quote for delivery.


Prices
All prices quoted on this Website are accurate at the time of publication, are quoted in pounds sterling or US Dollars and where appropriate are inclusive of UK sales tax (VAT) at the current rate. If your order is being despatched to a destination outside the European Union (EU) then your sales tax will be zero. If your order is being sent to a member state of the EU then the selling price will include VAT. You will be responsible for the payment of any customs or import duties levied once the package reaches your destination country.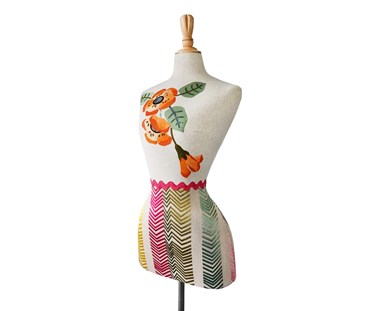 The following links display different product images on this page. Once they are displayed, they can be zoomed to see greater detail