"Safety Net is inspired by the diamond design of nets flung over the side of fishing boats." Kit Kemp

Foundational geometric of rik-rak lines encapsulate atmospheric tonal hues that are interpreted through a unique sense of color to create a presence in a room without overpowering it. Each colorway evokes the ever-changing reflection of light on the ocean, as the colors shift according to season, and time of day.

Part of Kit's Geometric pattern range - Safety Net adds interest without overwhelming a space.

Size

8ft by 10ft / 244cm by 305cm

Content

79% Wool, 15% Cotton, 4% Rayon, 2% Polyester

Kilim flatwoven Rug

Care

Regular vacuuming and the occasional gentle shake should keep your rug in shipshape condition. For wool rugs, we recommend professional cleaning only.

Returns:
If you are in any way unsatisfied with your order we will be happy to offer an exchange, refund or replacement on all item(s) returned to us within 30 days of the date of receipt of goods assuming they are in their original, unopened and unused condition.

Delivery costs and estimated delivery time:
UK Mainland Only £35.00 (3-5 working days)



Prices
All prices quoted on this Website are accurate at the time of publication, are quoted in pounds sterling or US Dollars and where appropriate are inclusive of UK sales tax (VAT) at the current rate. If your order is being despatched to a destination outside the European Union (EU) then your sales tax will be zero. If your order is being sent to a member state of the EU then the selling price will include VAT. You will be responsible for the payment of any customs or import duties levied once the package reaches your destination country.
If you wish to order more than a quantity of 1 items please contact Firmdale on: +44 20 7907 4040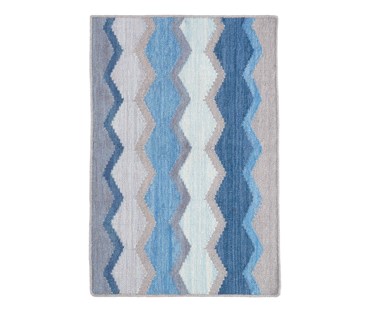 The following links display different product images on this page. Once they are displayed, they can be zoomed to see greater detail