Celebrate your afternoon tea in style with our our beautiful yet highly functional silver plated tea stand. Manufactured to our exacting standards and mirror finished in the UK.

Silver plated / Mirror Finish

This stand comes complete with 3 Mythical Creature Wedgwood afternoon tea stand (22cm) plates.

Kit Kemp has worked alongside iconic British company Wedgwood to create a beautiful collection of specially designed china called Mythical Creatures. Her design was based upon a collection of embroidered fabrics produced for Chelsea Textiles and has been applied to the bone china creating a unique illustrative style. Kit is often influenced by a sense of the whimsical and the lyrical, as well as a love of animals. Hence the collection features a series of characters and patterns that have a primitive, folkloric feel.

Please allow up to 2 weeks delivery for the silver stands as these are made to order

Returns
If you are in any way unsatisfied with your order we will be happy to offer an exchange, refund or replacement on all item(s) returned to us within 30 days of the date of receipt of goods assuming they are in their original, unopened and unused condition.

Delivery costs and estimated delivery time:
UK - Excluding Channel Islands £7.00 (3-5 working days)
Channel Islands £20 (4-6 working days)
Europe and ROI £25.00 to £40.00 (4-6 working days)
USA/Canada £45.00 (4-10 working days)
ROW £55.00 (5-15 working days)

Prices
All prices quoted on this Website are accurate at the time of publication, are quoted in pounds sterling or US Dollars and where appropriate are inclusive of UK sales tax (VAT) at the current rate.
If your order is being despatched to a destination outside the European Union (EU) then your sales tax will be zero. If your order is being sent to a member state of the EU then the selling price will include VAT.

Responsibility for the payment of any customs or import duties levied once the package reaches your destination country, lies with the customer.
If you wish to order more than a quantity of 1 items please contact Firmdale on: +44 20 7907 4040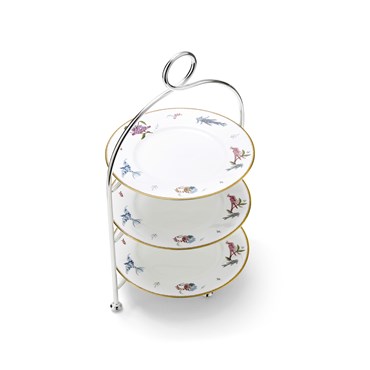 The following links display different product images on this page. Once they are displayed, they can be zoomed to see greater detail