Welcome to our wonderful world of surreal and eccentric hats by talented artist Mimi de Biarritz.

This fantastical exhibition features twenty extraordinary hats. Each piece is one of a kind and handmade from papier-mâché, cardboard and found objects from matadors to fishing gnomes.

Much more than an accessory, these pieces will add life and character to any room and can be exhibited as sculptures in your home.

The exhibition is on at Soho Hotel until the 25th May.

All sold artworks will be available for collection or delivery from the 2nd of August.

Dimensions including hat stand - H 66cm x Ø 21.5cm

If you are in any way unsatisfied with your order we will be happy to offer an exchange, refund or replacement on all item(s) returned to us within 30 days of the date of receipt of goods assuming they are in their original, unopened and unused condition.

Delivery costs and estimated delivery time:
We are currently experiencing delays to all destinations due to COVID and Brexit new regulations
UK - Excluding Channel Islands £7.00 (3-5 working days)
Channel Islands £20 (4-6 working days)
Europe and ROI £25.00 to £40.00 (4-6 working days)
USA/Canada £45.00 (4-10 working days)
ROW £55.00 (5-15 working days)

Prices
All prices quoted on this Website are accurate at the time of publication, are quoted in pounds sterling or US Dollars and where appropriate are inclusive of UK sales tax (VAT) at the current rate. If your order is being despatched to a destination outside the European Union (EU) then your sales tax will be zero. If your order is being sent to a member state of the EU then the selling price will include VAT. You will be responsible for the payment of any customs or import duties levied once the package reaches your destination country.
If you wish to order more than a quantity of 1 items please contact Firmdale on: +44 20 7907 4040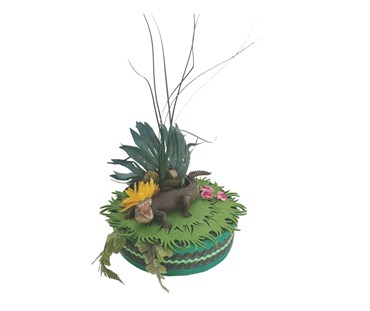 The following links display different product images on this page. Once they are displayed, they can be zoomed to see greater detail