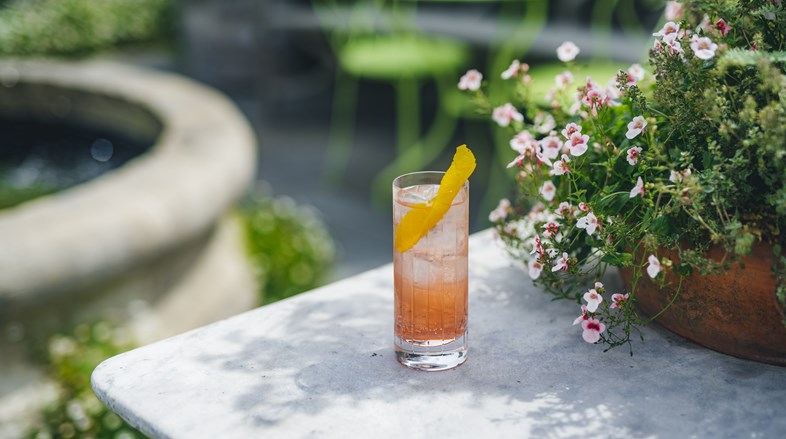 Rum n' Honey cocktail
From the bar team at Ham Yard Hotel
Ham Yard Hotel's Roof Terrace is home to over 40,000 bees housed in two hives that produce our own honey. Due to the variable nature of our plants and those around Soho we get a very distinct flavour from our honey.
Rosemary is known for its many medicinal properties and also its culinary uses. The rosemary in this cocktail helps balance out the sweetness from the rum and honey.
Ingredients
50ml aged rum (we used Havana 3yr old)
20ml rosemary syrup (we used rosemary from Ham Yard's rooftop garden)
20ml honey water (we used honey from our hives)
30ml lemon juice
100ml Earl Grey tea
Method
To make the rosemary syrup, add equal parts of sugar and water to a pan (one cup of each would work) and add 3 or 4 sprigs of rosemary. Warm to dissolve all the sugar and leave to infuse. This syrup can be kept in a sealed jar for a couple of weeks
To make the honey water, add 2 parts honey to 1 part water (100ml honey to 50ml water for example) to a pan and heat until mixed. Cool before use
Make some Earl Grey tea and set aside to cool
Add all the ingredients into a shaker (or large jar with lid), add ice and shake
Strain into an ice filled highball glass, garnish with lemon and enjoy!