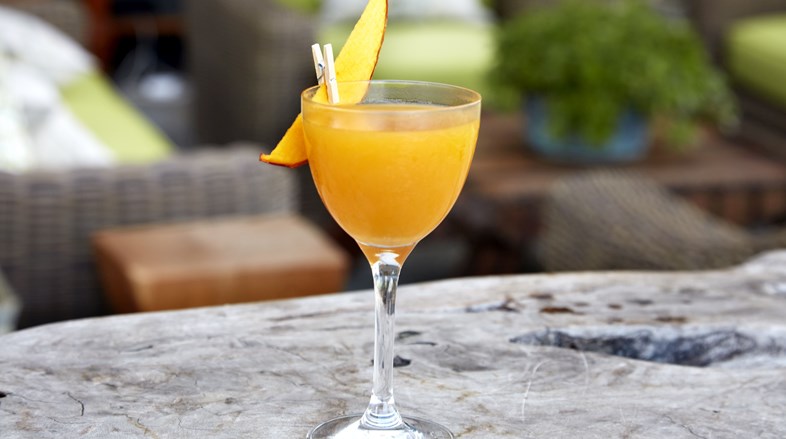 Mango sidecar cocktail
From the bar team at HAM YARD hotel
Taken from the menu from our 2019 Spring Sundowner Pop-Up on the Roof Terrace of Ham Yard Hotel.
Ingredients
50ml Cognac (we recommend Remy Martin VSOP)
20ml Cointreau
20ml fresh lemon juice
1 small scoop of mango sorbet
Method
Add all the ingredients into a cocktail shaker with a handful of ice and shake vigorously. If you do not have a shake,r then place the ingredients into a large jam jar/plastic container, seal well with the lid and shake
Pour straight into a coupette or small wine glass – enjoy!