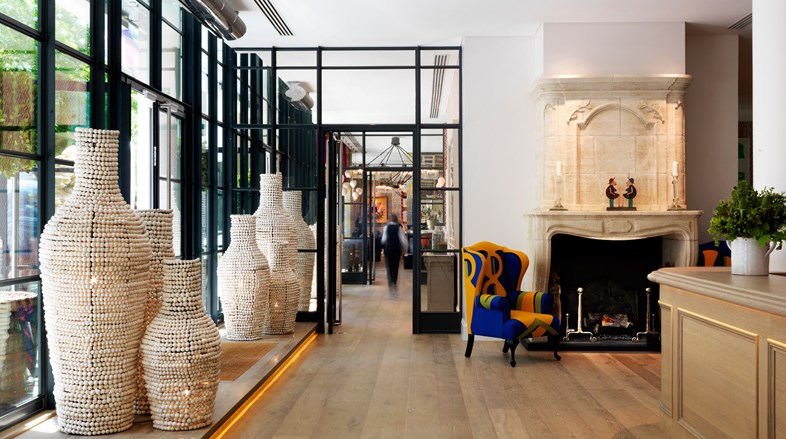 Gender Pay Results
To comply with the gender pay gap reporting legislation, our narrative supports the gender pay gap reporting requirements for Firmdale Hotels plc. as of the 5th April 2018
Firmdale operates 10 boutique hotels and 8 bars and restaurants across London and New York. We are an equal opportunities employer ensuring that equal pay structures exist and there is no discrimination of gender across the business.
We believe that our gender pay gap figures demonstrate this and our commitment to being a fair and responsible employer who is dedicated to providing our people with a great place to work.
Our median gender pay gap of 1.8% favours women.
Our gender distribution by quartiles demonstrates that female employees are underrepresented in the lower quartile significantly more than the other quartiles. Our mean bonus pay figures demonstrate a 34.5% gap favouring women and a 4.1% gap for the median figure favouring women. These have been calculated excluding service charge as this is collected directly from patrons of Firmdale and not all departments or employees receive tronc.
Firmdale will continue to promote equal opportunities for both Female and Male employees and ensure that all stages of our employee journey, from attraction to onboarding, to development and promotion opportunities support our commitment to equality
This narrative has been approved by Malcolm Soden, Finance Director, Firmdale Hotels plc.
Gender Pay Results 2018
Hourly Rate
Mean Hourly Rate for Women is £12.31
Mean Hourly Rate for Men is £12.37
Women's Mean Hourly Rate is 0.48% Lower
Median Hourly Rate for Women is £9.10
Median Hourly Rate for Men is £8.94
Women's Median Hourly Rate is 1.8% Higher
Pay Quartiles
Top Quartile
Men 56.1%
Women 43.9%
Upper Middle Quartile
Men 46%
Women 54%
Lower Middle Quartile
Men 43.9%
Women 56.1%
Lower Quartile
Men 64.2%
Women 35.8%
Bonus Pay
Women's Bonus pay Mean 34.5% Higher
Women's Bonus pay Median 4.1% Higher
Who received bonus pay
Women 57.3%
Men 55.8%