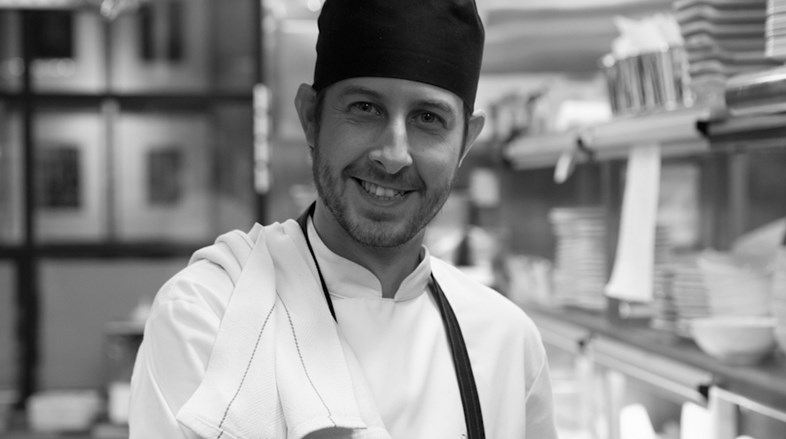 Firmdale Apprenticeships
Since 2015 we have welcomed highly motivated and enthusiastic individuals on to our apprenticeship programmes and now we are supporting more people through their journey of learning whilst working than ever before.
Firmdale Hotels has designed a selection of apprenticeship programmes that specifically aim to provide a clear pathway of ongoing development across a number of departments and job roles. Each of our apprenticeships are fully compliant with the apprenticeship standards set by the UK Government and some also offer additional qualifications to enhance your development.
With 8 unique and beautifully designed London hotels, 7 Restaurants, private event spaces and a host of pop up events throughout the year, Firmdale Hotels provide you with the opportunity to experience an apprenticeship in a variety of ways.
Firmdale Hotels Chef Apprenticeship Programme
The Firmdale Chef Apprentice programme provides our chefs of the future with the opportunity to learn about cookery, products, methods and techniques. We also encourage learning away from the kitchen with a selection of masterclasses that expose you to some our key suppliers who are all experts within their fields.
Kitchen Apprenticeships
Chefs at Firmdale can undertake the Commis Chef or Chef de Partie apprentice standards whilst in full time employment. This is an excellent opportunity to develop skills and knowledge, benefit from a wealth of learning and development and work alongside a team within an exciting kitchen environment.
Hospitality Team Member
The true foundation for those that wish to make a career in hospitality. Covering a wide selection of the different departments that make up our operation, including housekeeping, front office and food and beverage; this apprenticeship programme will provide you with the support and guidance to really make an impact on our guests and your career.
Hospitality Team Supervisor
Our apprenticeship programmes are there to support you through every step of your career at Firmdale Hotels. With a focus on people, process, performance and perfection our team supervisor apprenticeship encourages you to continue to learn and provides you with methods and practices that you can use every day as a team leader or supervisor. We also include Institute of Leadership and Management (ILM) Award Level 3 in Leadership & Management as part of this programme.
Hospitality Team Manager
Managers like to learn too, at least that is what we believe and that is why we encourage our managers to join our apprenticeship programmes. Designed to support our managers with the key skills and knowledge to enhance their development within a senior position. We also include Institute of Leadership and Management (ILM) Award Level 4 in Leadership & Management as part of this programme.
Higher Apprenticeships
Our aim is to provide apprenticeship programmes for all employees regardless of their current position. Our higher apprenticeships are to support our senior teams and to encourage the desire to continue learning throughout your career.
Our apprenticeship programmes are supported by some of the most trusted names in their field and help us provide learning and development that is current, relevant and will have the greatest impact on you and your career. We are extremely proud of the opportunities our apprenticeships provide and we actively encourage our current employees to further their career prospects through the apprentice programmes that we provide.
We also offer a warm welcome to those looking for a career in hospitality through the different programmes that we offer. So if you have the spark to delight people with your enthusiasm, every day and have a driven determination to succeed then we would like to hear from you.
To apply for an apprenticeship, please refer to our Current Positions page.